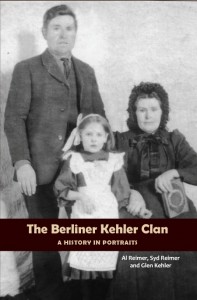 Here's an idea to help fill those stockings!
Want to give a gift that is educational, historical, takes up little space, requires no batteries and that a loved one will have for years?
Give a copy of the book,  The Berliner Kehler Clan ~ A History in Portraits!
There are limited copies available.
For more information, and to obtain this book in time for Christmas, contact us!
The Berliner Kehler Clan
Printed 2009