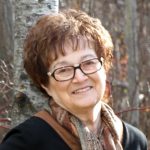 Unexpectedly, with family by her side, Mary Kehler (nee Toews), 79, passed away peacefully early Tuesday, June 19th, 2018, at Bethesda Regional Health Centre.
She is survived by Stan, her loving husband of 56 years, two daughters Laura (Ken) Plett children Jeremy and Kara; Valerie (Mark) Reimer children Jonah and Jerica; two sons Brad (Pam) children Graeme and Peyton; Chad (Neve) his daughter Jade and her daughter Rynn.
Mary was predeceased by her parents Gerhard & Susanna Toews, her brother Peter (Liese) Toews, sister Dora (Abraham H) Kehler, and two infant siblings, Susan and Erdman.
Mary was born July 17, 1938 in the Moray School District in the RM of Hanover. Mary and Stan were married August 5th, 1961. Her early married years were busy raising and caring for her family which included sewing, gardening, quilting, crocheting, knitting, cooking and baking. Mary never missed an opportunity to use her gift of hospitality to bless others and support Stan in the ministry. She was servant hearted and did everything with excellence. She served with a quiet demeanor, content to work behind the scenes. Her baking was not only delicious, it was an art, precisely created by hand.
Mary served as a dedicated volunteer for 16 years at the MCC Thrift Store. She also was faithful in looking after her aging parents and sister in law Liese. She had a great concern for the homeless, hungry and less fortunate by contributing to their well being.
Mary enjoyed road trips to Black Hills, B.C., Jasper, Banff, Clear Lake, Detroit Lakes and Bemidji. Shopping trips to Grand Forks and Fargo were a yearly necessity.
Since the beginning of 2014, Stan and Mary served as Pastoral couple in Paradise Village Christian Fellowship. Many new friendships were made and they both greatly enjoyed the fellowship there.
Mary's grandchildren were her pride and joy. They never left without a hug and a treat. She took special interest in each one no matter what age. She invested many hours of playing at their level whether it was through coloring, games, playing store and restaurant, and reading books. Each year, every grandchild got home baked valentine cookies for their school class. Each summer she would host sleepovers and set up lemonade stands for CancerCare.
Mary, a woman of strong faith in Christ, spent many hours studying the Bible and praying for all of us. Each year, she faithfully read through the entire Bible.
Mary is in the arms of Jesus and we have assurance that we will see her again. We grieve, but not in the same way as those who have no hope. Earth has no sorrow that heaven cannot heal.
The viewing service for Mary will be held on Sunday, June 24th at 7 pm with a devotional at 7:30 pm at Birchwood Funeral Chapel.
A celebration of life will be held on Monday, June 25th at 1 pm at Southland Church, with interment to follow at the Silberfeld CMC Cemetery.
If friends so desire, donations in memory of Mary may be made to Soups On/Steinbach.
The family expresses appreciation for the wonderful care Mary received by the physicians and ER staff at Bethesda.