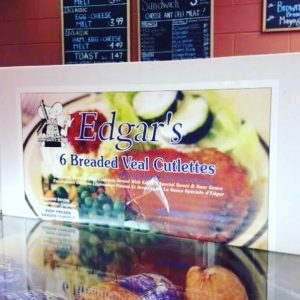 Many southeastern Manitobans have fond memories of enjoying the good food and warm hospitality at Edgar's Diner. For all those in the Berliner Kehler Clan who enjoy a great tasting deal, that should leave none in the shadows, you'll find  that this week's special at Main Bread & Butter is Edgar's famous veal cutlettes (complete with sauce!) for $24.99.
Main Bread & Butter Company at 253 Main Street, Steinbach,  provides good food and a friendly smile to an ever growing customer base. Main Bread & Butter carries an extensive selection of local products, fresh produce, grocery items, frozen foods, deli meats, cheeses, breads and carefully curated specialty items.
Take a trip down memory lane and enjoy this local favourite for supper today!