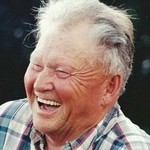 Jacob W. Schellenberg of Steinbach, MB passed away at the Bethesda Hospital on Sunday, September 28, 2008 at the age of 75. He is survived by his wife Eva (nee Kehler), four daughters, one son and their families as well as one sister and her family.
Viewing will be held at Birchwood Funeral Chapel on Thursday, October 2 at 7:00 p.m. with a devotional at 7:30 p.m.
The funeral service will be held at the Evangelical Mennonite Church, 422 Main St, Steinbach, MB on Friday, October 3 at 11:00 a.m. with interment at Heritage Cemetery.