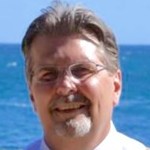 Kerry "Sam" Kehler, passed away unexpectedly in Palmer, Alaska , during the early morning hours of December 5, 2015.
His wife, Roberta, was the love of his life. His sudden death has left her in total shock and with unexpected expenses. Through
the memorial fund set up on YouCaring.com
we hope to share with her and Sam's entire family how much he meant to us and help Roberta put the pieces of her life back together.
Those of us who knew Sam know that he never passed up the opportunity to help anyone. His incredible smile and wonderful sense of humor never failed to brighten our lives. He has left an empty spot in our hearts that will be hard to fill.
Kerry "Sam" Donald Kehler was the son of Donald Kehler and D'Anne Schjerning.
A memorial service will be held for Sam the latter part of January, 2016.