by Correctional Service Canada
The Correctional Service of Canada (CSC), in partnership with the Buried Heart Foundation, will host the Inside Out charity auction of offender art at the Elliott Louis Gallery on October 26, from 6 p.m. to 8 p.m.
The auction will feature more than 100 pieces of art created and donated by more than 50 offenders serving federal sentences. The artists – inmates from seven institutions in the Pacific Region as well as community parolees – have donated pieces ranging from native carved boxes and hope chests to paintings, stained glass and masks.
Proceeds from the auction will benefit the Buried Heart Foundation, a non-profit society focussed on addressing issues of homelessness, poverty, addiction and illness as they relate to women and youth-at-risk on Vancouver's downtown eastside.
Buried Heart will donate auction proceeds to four charities:
•First United Church, which provides crisis intervention, housing referrals, advocacy, and community programs to residents of the Downtown Eastside;
•Urban Native Indian Education, which provides bursaries for Aboriginal youths achieving their education at the Native Education Centre;
•Carnegie Centre Theatre Endowment Fund, which produces the Downtown Eastside Community Play; and,
•Templeton High School Native Youth Program.
This is the third annual Inside Out offender art auction. The first event in April 2002 raised $9,600 for the Ronald MacDonald House for Children. The second auction in November 2003 raised $27,000 for the Buried Heart Foundation.
Inside Out 2004 will feature performances by Steven Drake (formerly of The Odds), Simon Kendall, Leslie Alexander and other special musical guests.
"This event showcases one of the many ways offenders are able to give back to their community while serving federal sentences," said Lisa Bayne, Community Outreach Coordinator for Vancouver Area Parole.
Among the artists featured is Russell Kehler, a Vancouver parolee who has donated a sculpture of an eagle made of a moose antler.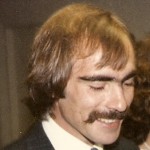 "It makes me feel good to donate to such a worthy cause," said Mr. Kehler. "I live in the Eastside and I want to see my work go to help my neighbours."
The Buried Heart Foundation works closely with organizations that provide housing, drug and alcohol recovery programs and support for women and youth on the downtown eastside. The society was conceived in early 2002 by local musicians in response to the tragic disappearance of Vancouver's missing women. Buried Heart's song "The Streets Where You Live" was released in December 2002, featuring many of Canada's top musicians including Gordon Downie, Stephen Page, David Usher, Sarah Harmer, Jim Cuddy, and Esthero.
"We're very grateful to be partnering with CSC and the Elliott Louis Gallery once again to help four excellent charities that serve the downtown eastside community," said Buried Heart director Anna Lilly. "Last year's event was a tremendous success, and provided a fantastic venue for these artists to showcase and donate their work. This year's event is shaping up to be even more successful."
The Elliott Louis Gallery features Canadian fine art representing contemporary artists and historical masters, and prides itself on excellent service, community involvement, and providing in-house art consultations and an art rental program. The gallery is located at 1540 West 2nd Avenue in Vancouver.